DataStak Emissions & Efficiency Monitoring System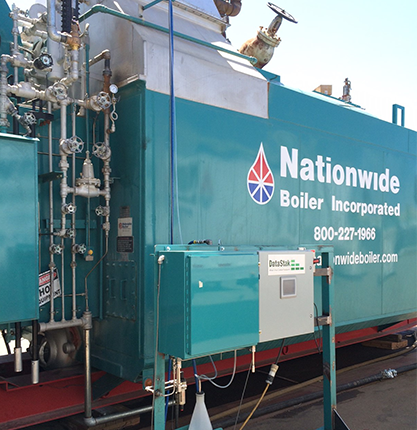 Nationwide Boiler's DataStak™ Emissions and Efficiency Monitoring System provides real-time, unified data at your fingertips, from one convenient, on-site source. Find out your boiler's O2, NOx, CO and CO2 emissions, in addition the efficiency, fuel usage, and carbon footprint calculations for your unit.
The DataStak is available for rent or for sale, and can be utilized with any brand boiler.
View the specification below for additional details.

DataStak™ Emissions & Efficiency Monitor


// MODIFICATION. REMOVES HOME-PAGE-ONLY CONTENT ON PAGES THAT ARE not IN NAVIGATION MENU ?>