Worldwide Boiler Delivery
STAR Delivery Options by Nationwide Boiler: Sea, Truck, Air, Rail
Equipment offered by Nationwide Boiler has been designed and packaged so that it can easily be delivered to a job site. Nationwide Boiler's "STAR Delivery Options" give you the convenience and assurance that your equipment will be delivered by any practical means possible: Sea, Truck, Air, or Rail. In addition, the company's five point program for delivery success means that you can depend on Nationwide to deliver quality equipment and cost effective solutions - anywhere in the world.
Five Point Program for Delivery Success:
Scheduling – Experienced project managers will help prepare a delivery schedule that will meet the unique requirements of our customers
Equipment Readiness – All equipment shipped by Nationwide Boiler is carefully prepared, packaged and documented so it is ready for you when it arrives on site.
Logistical Partnerships – Nationwide Boiler has years of worldwide delivery success due to our long-standing relationships with quality and reliable logistical partners.
Site Preparation – Nationwide Boiler minimizes any surprise when a boiler is delivered by providing proper drawings and documentation needed for successful installation.
24 hour Customer Service – Twenty-four hour customer support available from Nationwide Boiler gives you the peace of mind knowing that Nationwide is here to help, anytime and when you need it most.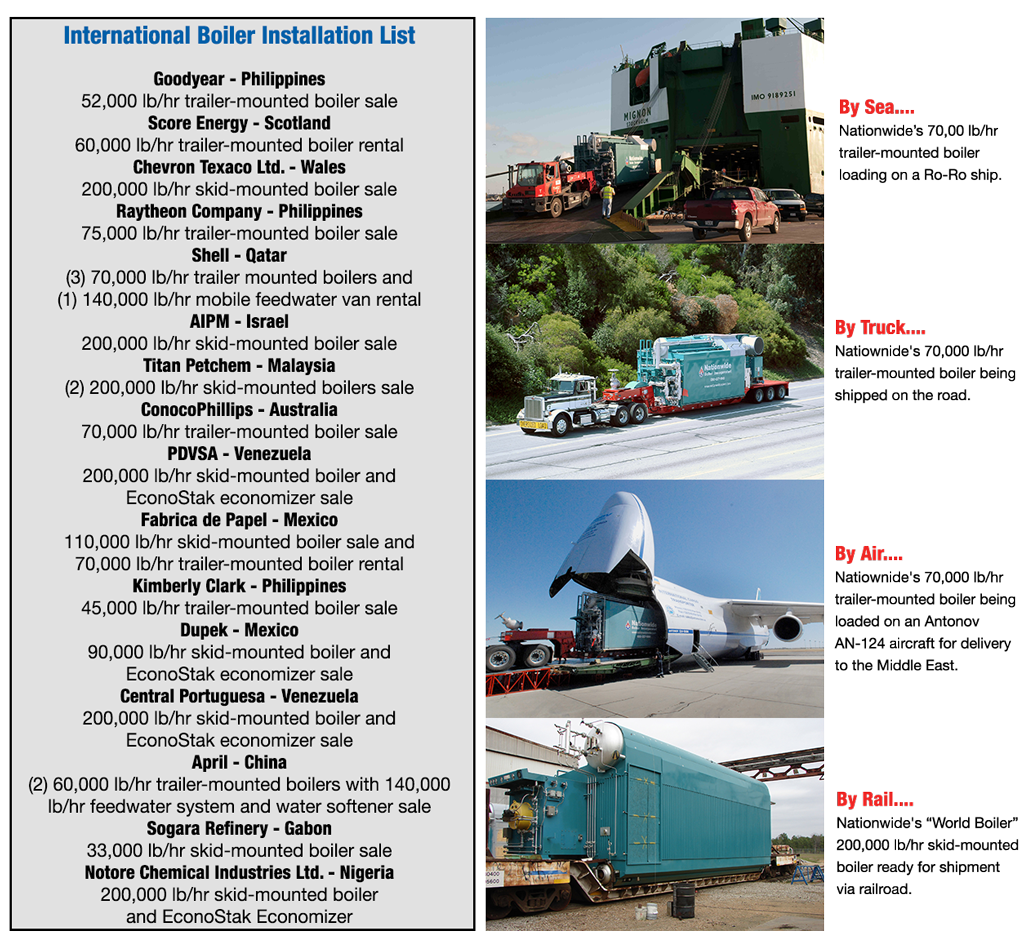 // MODIFICATION. REMOVES HOME-PAGE-ONLY CONTENT ON PAGES THAT ARE not IN NAVIGATION MENU ?>