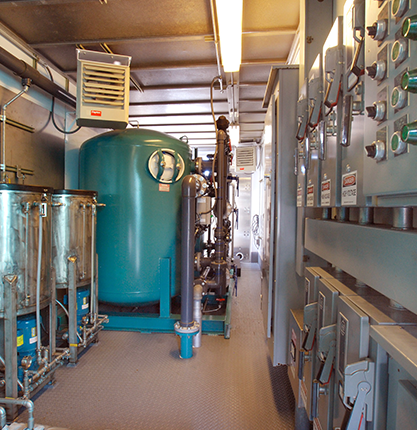 Nationwide Boiler leads the industry with its high-capacity Mobile Feedwater Van Rentals, available in various sizes to meet your unique requirements. These state-of-the-art systems offer a comprehensive boiler water treatment solution, including a deaerator, feedwater pumps, duplex water softener, and a chemical feed station. 

Click the links below to learn more about mobile feedwater vans available from Nationwide Boiler: 

---
Complete Treatment, Unmatched Mobility
Our commitment to excellence shines through in these systems. Housed inside a secure container and mounted on a highway-legal trailer, our Mobile Feedwater Vans epitomize true rental system mobility. They are designed for convenience, ensuring your boiler water treatment is hassle-free.
Seamless Setup, Reliable Operation
Nationwide Boiler's Mobile Feedwater Vans are more than just equipment; they're a promise of efficiency and reliability. Fully piped and wired, they are primed for easy installation and operation. We've taken care of the details so you can focus on seamless, efficient boiler performance.