Boiler Blog | Nationwide Boiler Inc.
Nationwide Boiler news and events, industry updates, technical resources and more. You hear it first on The Nationwide Boiler Blog!
Advantages of Renting a Mobile Boiler Room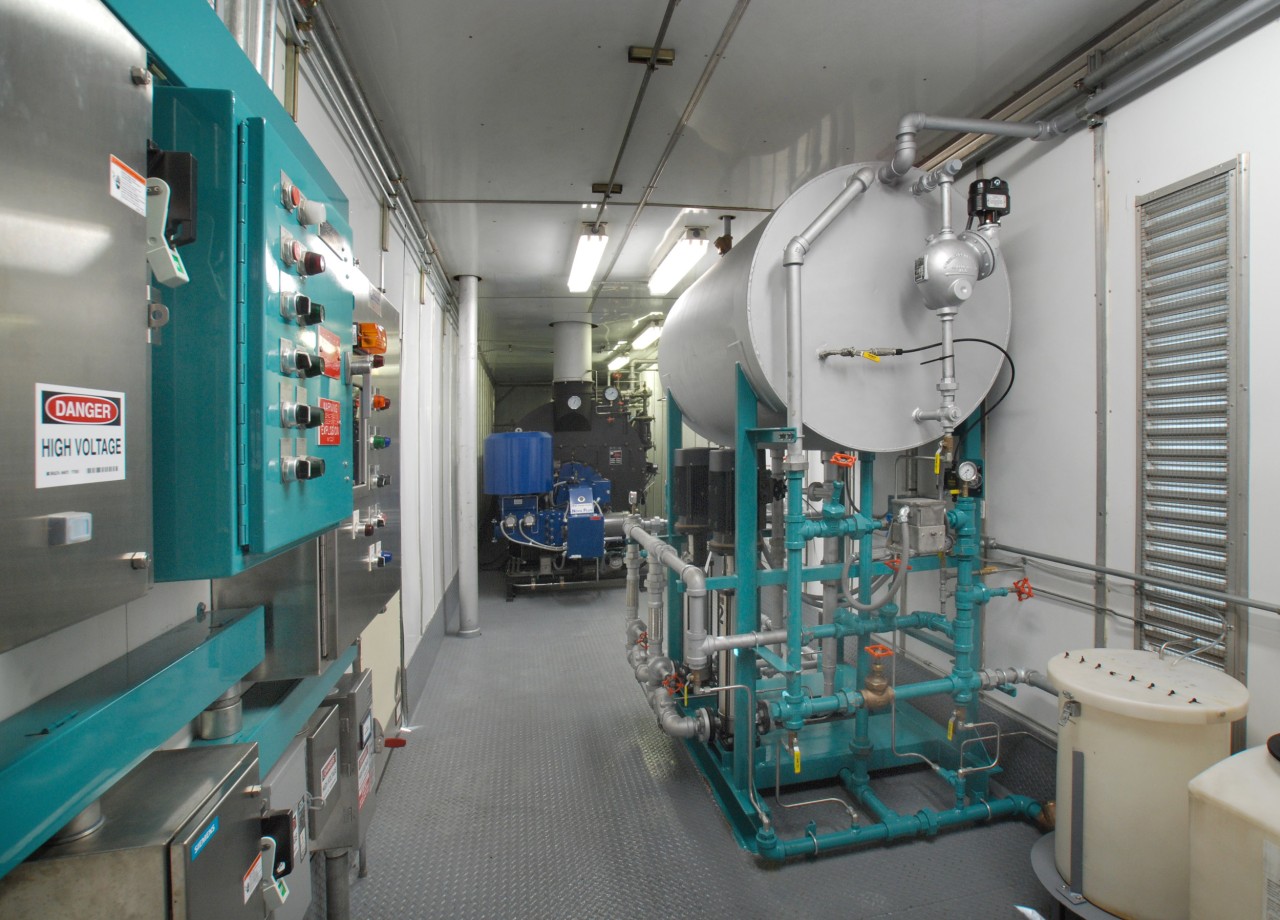 Temporary steam will be necessary at some point in the lifetime of a boiler, so boiler owners should be prepared and know what rental boiler options are out there. Let's review one of the most convenient rental boiler types available on the market today: The Mobile Boiler Room.
Mobile Boiler Rooms come in a wide range of sizes, typically ranging from 50 to 1,000 hp with design pressures of up to 290 psig. They are completely pre-piped and wired and incorporate all necessary auxiliary equipment for a functioning mobile steam plant. This typically includes a feedwater system, duplex water softener, chemical feed system, blowdown separator, and motor control center. Some units are dual-fuel fired, while others are natural gas only to achieve ultra-low NOx emissions compliance. In addition, Nationwide Boiler maintains multiple units that are pre-permitted for use in the SCAQMD to help simplify the air permitting process for our customers.
Mobile Boiler Rooms are often utilized in heavy commercial and industrial applications for added capacity or for supplemental steam. Some of the main advantages to this type of system include:
   - A Mobile Boiler Room is permanently mounted to a highway-legal trailer, so there is no time lost locating a suitable trailer
     for transportation.
   - Being permanently mounted to a trailer also avoids the need for cranes for loading and un-loading, saving both time and money.
   - Mobile Boiler Rooms are completely enclosed and fully weatherproof – no need for temporary enclosures.
   - No expensive and time-consuming foundations are necessary. Only a reasonably level surface is required.
   - All the necessary auxiliary equipment is included, pre-piped and wired. This saves valuable field time and expense.
   - Customers only connect the steam, fuel, water, and electricity drains, everything else is assembled and ready to go.
A Mobile Boiler Room is the closest you can get to a "plug-and-play" rental boiler system. They provide a packaged temporary steam plant that can be up and running in hours if an emergency need arises.  In fact, units have been installed and operational in just eight hours after arrival.
Visit our website to see all rental boilers available from Nationwide Boiler and give us a call today to assist with your next planned or unplanned temporary steam project.