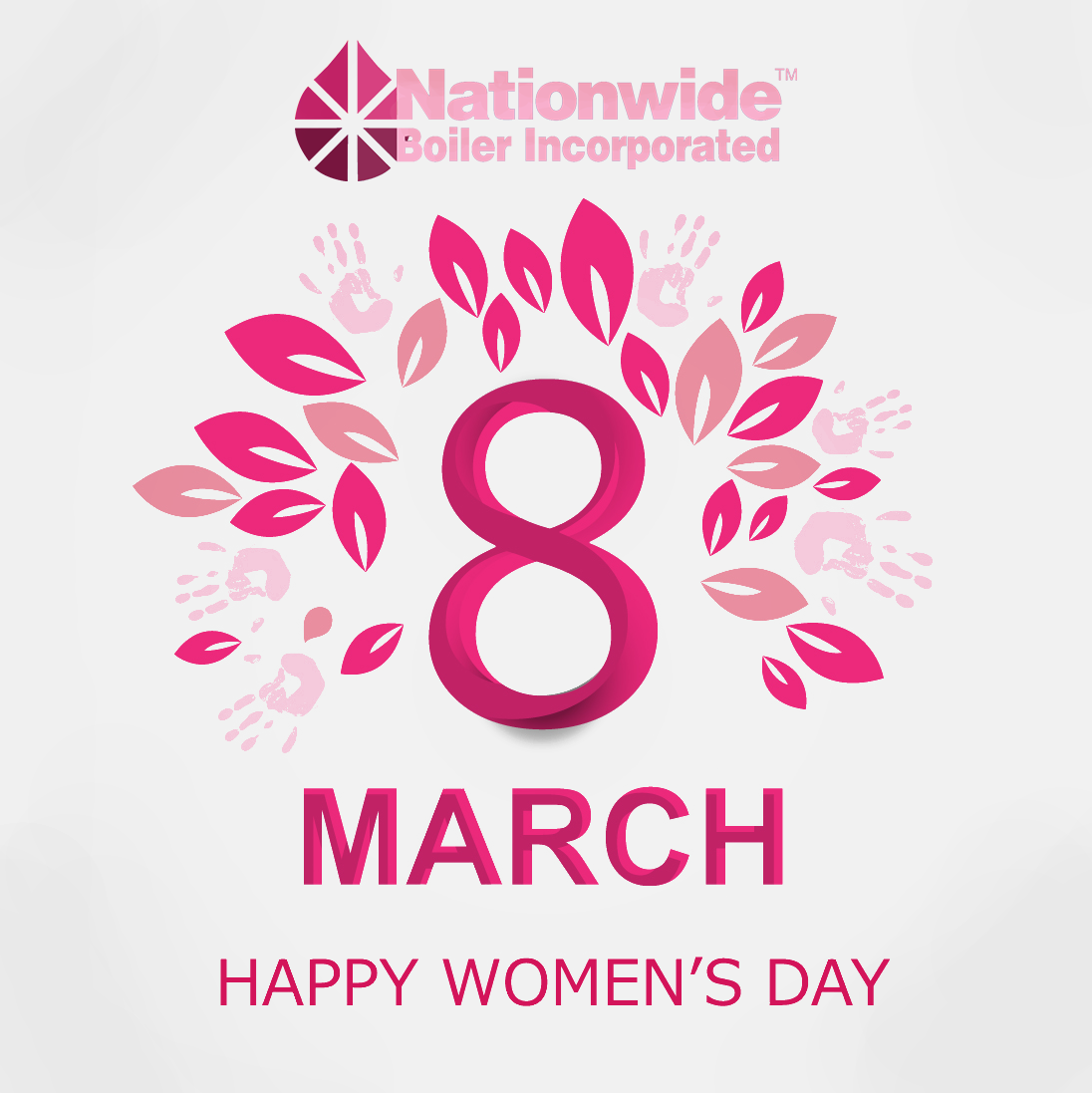 At Nationwide Boiler, we are proud that we are able to break the barriers in a male-dominated industry, by employing valuable, hard-working women throughout many departments. We believe that all of the women at Nationwide Boiler make a big impact on who we are and what we stand for as a company. Hear from some of the Women of Nationwide about their pastimes and how they feel they make an impact:  
Michele Tomas - VP Finance
"The tides of the boiler industry are shifting, where more women are being recognized for their valuable contributions to organizations that serve the needs of steam generation. As a leader at Nationwide, I feel empowered to have my voice, as well as others, heard within the organization. Our skills and inputs are not only recognized, but are known and credited as vital inputs to the ongoing success of the company."                                       
Holly Lepo - Quality Control & Facilities Manager
"Because of my years of service and the numerous job positions that I have held, I have had a unique opportunity to see how Nationwide has grown in terms of Women in the workplace. From a time when we had Women only in clerical positions to now when we have many Women in management, accounting, engineering, marketing, and quality control. I have had the honor of working closely with and getting to know most of our Women.  It is wonderful to see how Women have advanced into the Working Women of today.
One of my favorite outside activities is to hop in my RV and venture out with my Women's group, friends, and family.  Of course, at one time it would be quite unusual to see a Woman driving, maintaining, and setting up an RV by herself!"
Chelsey Ryker - Marketing Manager
"I enjoy being part of the small group of working women in the boiler industry, and I appreciate the many opportunities for growth that I have received at Nationwide. It's nice to work for a company that promotes a work-life balance, with flexibility that allows me to be a working mother of two. And as a woman that is part of the leadership team, I feel empowered to provide new ideas that will help improve processes and day-to-day activities throughout the company."
Shalini Kumar - Senior Accountant
"I feel that I have made an impact at Nationwide in many ways since I started working here in January 2018. I have made processes more clean and organized, and I have made many employees in the company feel that I am a "go-to" person. They know that I will definitely try to assist them or guide them to the appropriate person. I always try to be positive and have a smile on my face, in hopes of bringing a smile to others in the company and allowing them feel comfortable approaching me."
Sandy Nevels - Shop Admin
"I feel that I make an impact working at Nationwide by always be willing to do whatever it takes to get my tasks done quickly and efficiently.
I enjoy being part of a team and I am always willing to help out my co-workers when needed. People often come to me with questions about certain work topics and I direct them to the proper person to which they can get the answer, or I volunteer myself to assist. You can say I'm helpful and a go-to person. Although I am Holly's admin,  I also enjoy assisting the shop, service, and other departments throughout the company when needed.
When I'm out of the office for an extended period of time, I am told that I was missed and that people are glad that I'm back, which makes me feel valued. I always come to work with a positive mindset and try to make each day the best it can be."
Ruthy Brand - Office Admin
"I like volunteering, cooking, travelling, and spending time with my family and friends. In fact, this coming Saturday, I am volunteering for my second year with California Dental Association (CDA).  Twice a year they provide free dental works for Northern California and Southern California residents."
The women at Nationwide Boiler truly are remarkable and appreciated every day. Celebrate International Women's Day and don't forget to tell the women around you how much you appreciate them.