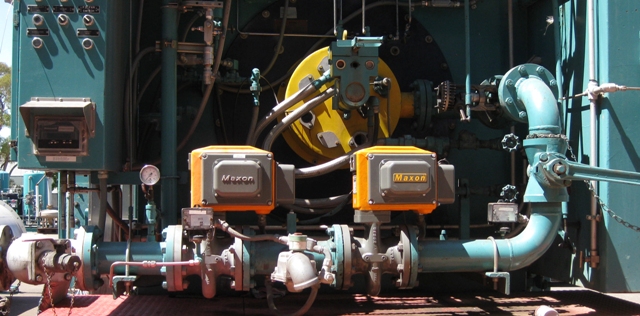 Gas trains regulate the amount and the pressure of gas to the boiler's burners and are used to eliminate gas from entering the combustion chamber. This is achieved through a series of shut-off valves that are specifically designed to close when the combustion process occurs (through safety shutoff and blocking valves). Gas trains also include a series of pressure switches that prevent gas under pressure from entering the burner. If anything should go wrong, shutdown would occur immediately.
As crucial as gas trains are for the safety of the boiler, many facilities are unable to perform the preventive maintenance and testing work on the equipment as should be necessary to help decrease combustion incidents from occurring. John Puskar (Combustion Safety Inc.) has developed the following strategies that can help any facility to be proactive in the maintenance of fuel trains and combustion equipment. Overall, the goal of any safety program is to improve the reliability and life of boiler related equipment. These guidelines not only help to achieve those goals, but more importantly they help lead to fewer unplanned outages and improve the overall safety of plant personnel.
1. Most of the explosions and fire incidents, by far, have historically been due to human error. All of the safeties and interlock equipment in the world won't help if you attempt to bypass or jumper-out safety controls. There is no possible substitute for proper training. Training has to include mock upset and hazard recognition drills. Your site needs training even if you will have contractors doing preventive maintenance work.
2. Start-up and shutdown are your biggest risks. You need clearly written procedures that everyone understands and agrees with so that consistent, safe practices are in place with every shift and every employee.
3. Make sure that you do regular and complete interlock and fuel train valve tightness testing. Jurisdictional inspectors, even where they are mandated to be around, cannot be at your facility every day. Combustion equipment safety testing needs to be part of your organization's culture regardless of what it costs and what the perceived hurdles are. You should comply with code requirements for testing even if they are not enforceable in your area.
4. Create corporate guidelines for third party combustion equipment reviews and commissioning for newly acquired equipment or for major upgrades. Now that you see how little review and attention combustion equipment may receive from the time it's specified to when its really operating, you may want a dedicated professional review of the process.
5. Upgrade equipment for safety's sake. Do not wait for a problem and let attorneys dictate when this happens.