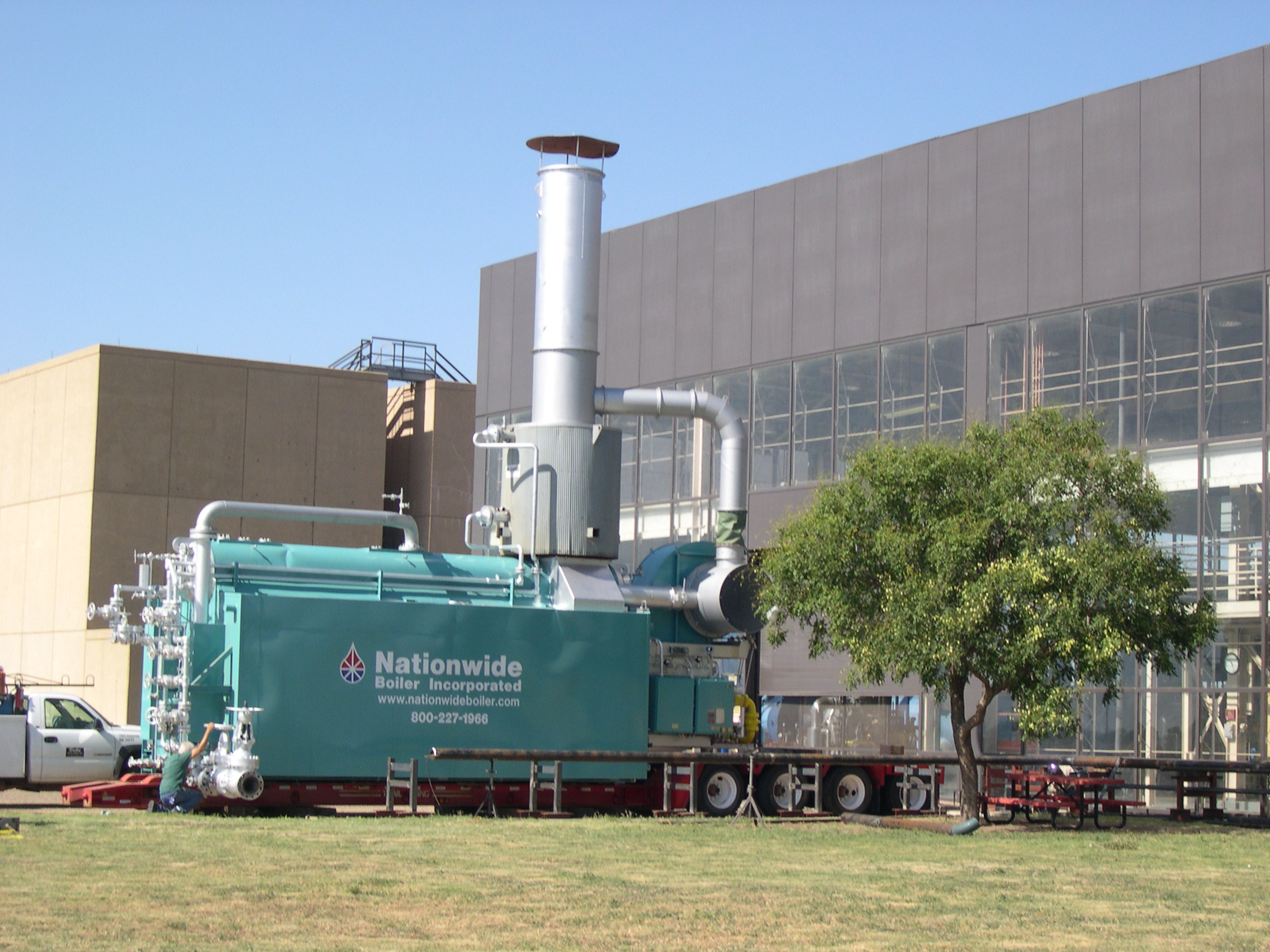 If you want heat you need steam, and for more than five decades, Nationwide Boiler has been at the forefront of providing the vital heating solutions that power the educational and district heating sectors. Our commitment to reliability, sustainability, and innovation has made us the trusted partner for colleges, universities, and district heating facilities.
Colleges, universities and district heating plants are at the forefront of providing higher efficiencies and lower emissions due to advancements in cogeneration (combined heat and power) and other system wide innovations. As the need for heating penetrates and continues to rise, Nationwide Boiler is committed to supply boiler solutions that deliver a steady source of steam for temporary or permanent use by any college, university, or district heating plant worldwide.
Temporary and Permanent Boiler Solutions
Whether it's adapting to fluctuating demands or setting a foundation for long-term efficiency, our temporary and permanent boiler solutions are designed to meet the unique needs of academic institutions and district heating facilities alike.
Emissions Control for a Sustainable Future
Nationwide Boiler doesn't just supply heat; we contribute to a greener future. Our emissions control solutions ensure compliance with environmental regulations, reducing your carbon footprint and promoting sustainability on campus.
Custom Control Systems
Efficiency and precision are critical, especially in large-scale heating systems. Our custom control systems offer advanced automation and monitoring, helping you optimize energy usage and reduce operational costs.
From heating classrooms to powering entire campuses, Nationwide Boiler is more than a supplier. We're your partner in academic and district heating excellence. For over half a century, we've been here ensuring your facilities remain warm, sustainable, and future-focused. Elevate your institution's heating with Nationwide Boiler.
Project Spotlights
Duke University Relies on Temporary Boiler During Fuel Conversion
Ultra Low NOx Emissions & Improved Efficiency with E2Stak Solution
Emergency Mobile Feedwater System Eases Catastrophic Event
Watertube Boilers Easily Meet NOx Requirements with Ammonia-Free SCR
Rapid Response & On-Site Support Near Ground Zero