New Equipment Sales: In-Stock and Built-to-Spec
Are you looking for a new boiler to support increased steam demand, or to replace an aging unit? Are you in need of a burner or combustion control system upgrade? How about an economizer, is your plant running as efficiently as possible? And are you meeting the most current emissions limits on your boiler or other piece of fired equipment? Nationwide Boiler is a trusted California and West Coast manufacturer's representative for multiple reputable product lines.
Click the logos or links below for more details on how we can support your next project, with equipment in-stock for immediate needs, and the ability to build-to-spec to match your unique application.

Exclusive Representative for CA, OR, & WA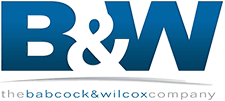 Resistant Type
Electric Steam Boilers







// MODIFICATION. REMOVES HOME-PAGE-ONLY CONTENT ON PAGES THAT ARE not IN NAVIGATION MENU ?>