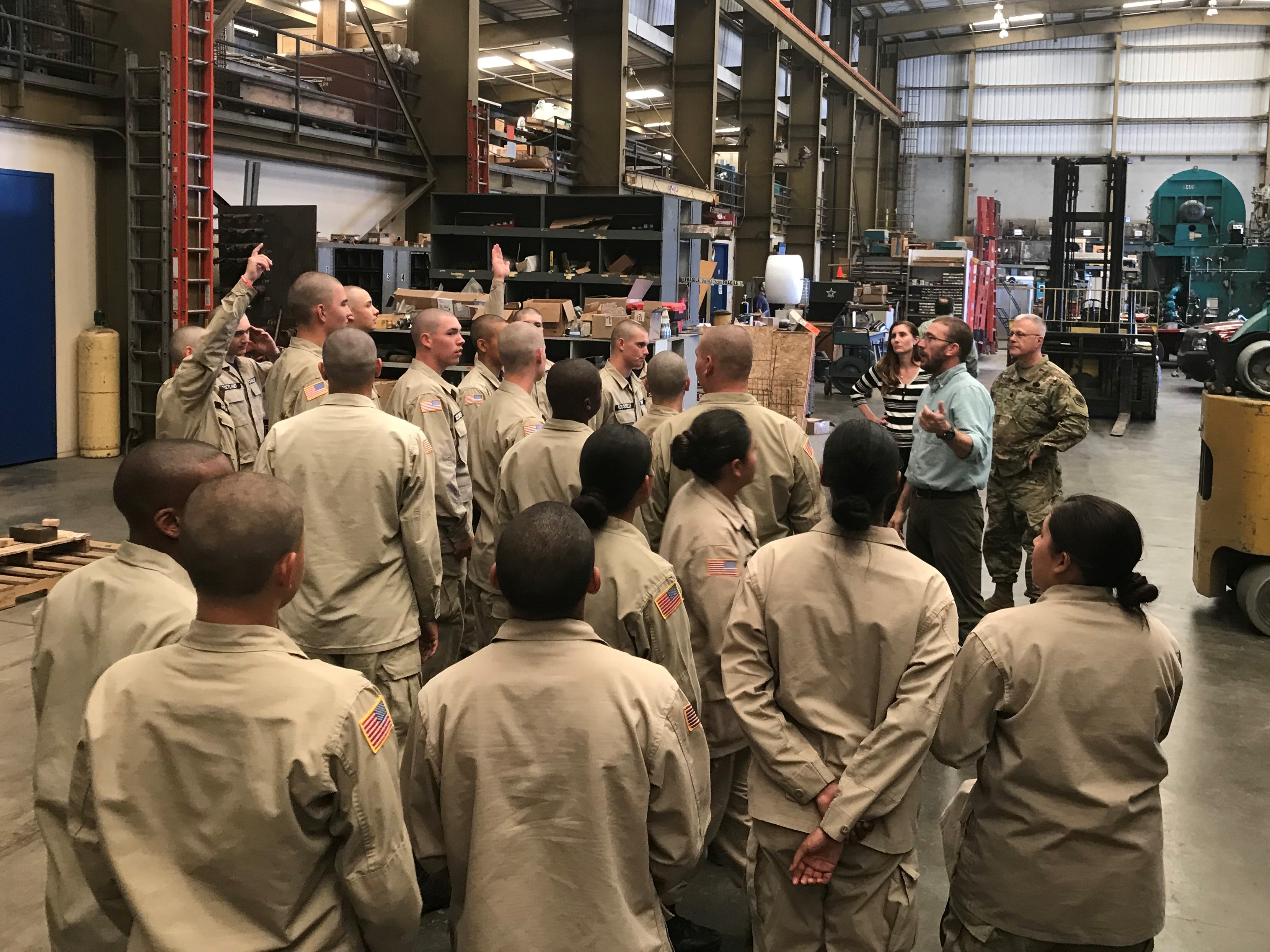 Located in Lathrop, CA, the Discovery ChalleNGe Academy is a Community High School run by the California National Guard in partnership with the San Joaquin County Office of Education. Part of the National Guard Youth ChalleNGe Program (NGYCP), the Academy was founded in 1993 to assist students in enhancing life skills, education levels, and employment potential. This military-style program houses, feeds, and educates 16 to 18-year-old young adults that were unable to complete high school due to varying unfortunate circumstances. The program allows students to earn 65 High School credits while developing leadership, job, and academic skills, while improving self-esteem, pride, and confidence.

With the school year coming to an end and graduation quickly approaching, The Academy set up a trip for a group of students working to complete their high school credits, and Nationwide Boiler was honored to participate. The goal of this field trip was to educate the graduating class on the many different education, trade, and career opportunities available to them once they step out into the real world.
The first stop of the day was San Jose State University, where they toured the campus and the new $130M recreation center. After experiencing lunch like a college student in the Student Union, they headed north to Nationwide's shop in Fremont. Upon arrival, the students congregated on the patio to hear a warm welcome from President & CEO, Larry Day, and Vice President, Michele Tomas. The group was then taken on a tour of our 26,000 sq. ft. shop, where day-to-day activities include; boiler maintenance, welding, painting, electrical work, fabrication, equipment assembling, and other technical skills.
Nationwide Boiler's Shop & Service Managers, Andrew Horne and Michael Rosmando, educated the students on the basics of a boiler system, and walked them through the different trade skills and career opportunities available not just here at Nationwide, but from other companies in similar and varying industries. Many of the students were interested in welding, electrical, and accounting careers. Who knows… we may have just met future Nationwide employees!
At Nationwide Boiler, we feel strongly about training and educating our youth so that we are able to successfully sustain our business and industry for future generations, and we are happy to have had the opportunity to be a part of this inspiring program. Thank you to Todd Robinson and the NGYCP for providing young adults with an opportunity that will help them secure their futures.